Are you ready? Yes you can...
Get Healthy, Lose Weight!
Discover how to create the habits and the mindset
that will propel you to inevitable success!
Stack the odds in your favor to reclaim energetic, vibrant health
and

release the weight with this total mind-body approach.
How would you feel if you could:
Regain energy?

Have clarity and focus?

Brighten your mood?

Move with ease?

Release weight naturally?
(Of course you would; who wouldn't, right?)
Yet, many of us barely have enough energy to make it through the day. We hate our body and have lost our zest for life!
The problem is that most people have conflicting feelings and emotions about food, what to eat, and what a healthy life style really is. We love to eat, but we are confused about what to eat and hate what food does to our body!
We want to get back into healthy food, but emotional eating is sabotaging us. We know our cravings are out of control, but we can't even think about getting through the day without our fix!
A part of us wants to stop the cycle and another part of us dreads the effort it will take. What's worse, a part of us doesn't believe that changing our eating habits will work, and if it does, it won't last!
Talk about setting ourselves up for failure!
We are Oralia Acosta, health coach, and Véronique Eberhart, personal development coach. We are the coaches behind Get Healthy, Lose Weight - AND WE GET YOU!
We have created a three-part short video series on how to effectively Get Healthy and Lose Weight!
All three videos are short, concise, and shock-full of information!
If you want to improve your health, lose weight, and end the weight loss conundrum for good, then check them out. You will also get plenty of tips to get you started RIGHT NOW on your journey to Get Healthy, Lose Weight. Fear not! Fun and pleasure are always around the corner!
In the first video you will learn about the NUMBER 1 MISTAKE we make when we try to lose weight. You will be guided through an exercise that will offer you some amazing insights so you can choose what works for you and your body! How does it get any better than that?
In the second video, you will learn the difference between feeding and fueling your body. Do you sometimes have a foggy brain? Is your body not always responding the way you want? It could be that you're not fueling it at its optimal level.
In the third video, we discuss sabotage, and we go deep.
Just like we shatter glass we can also shatter sabotage. How does that come into play you ask? Well, when you can't lose weight and you feel stuck, often, sabotage is to blame.

You see, when you continue to break your "diet" with foods that don't contribute to you, or chose behaviors that don't make sense and are actually harmful to you - that is deep seated sabotage.
Of course, this is done subconsciously! And it can be so subtle that you don't even know you're doing it. It's your subconscious mind at work and its only function is to protect you!
Are you ready for something different?
Yes, Véronique and Oralia, I'm ready to reclaim my energy and vitality!
I'm excited about losing weight once and for all!
Please enroll me in the Get Healthy, Lose Weight Program.
Sign up Now
Registration is closed -Stay tuned for our reopening announcement!
Here's what clients are saying about Get Healthy, Lose Weight:
I did the Get Healthy, Lose Weight program with Oralia and Véronique and I am SO happy I did! This is what I happened:
I lost 10 lbs during the program, and I kept losing weight during the Christmas season, for the first time in my life! I ELIMINATED my cravings! I am no longer bloated!
I have more energy. I know how to fuel my body with good food and notice foods that aren't good for me.
I'm down to 2 prescriptions and I feel more emotionally stable.
I am happier, I STOPPED feeling responsible for everybody else, and now I take responsibility for my own well being!
This is just a partial list of the benefits I got from "Get Healthy, Lose Weight." I HIGHLY recommend this program to everyone!
Thank you, Oralia and Véronique for all you have contributed to me.
Brenda Sgarlata
Oralia Acosta is a CHC, Certified Health and Wellness Coach. Her specialty is helping women in peri-menopause, menopause and post-menopause release excess weight, eliminate cravings, DOUBLE their energy and regain THEIR zest for life! As a Health and Wellness Coach, Oralia is dedicated to making health a priority for her clients in a fun and sustainable way. She gently guides her clients to take small steps that lead to new healthy habits! Her motto is: Yes! You can LOVE your body and live your life!
Oralia knows firsthand the challenges you face and wants you to know that you don't have to go through this by yourself. There is a solution! Oralia's own issues started as she entered menopause and gained weight. She peaked at 35 pounds overweight, was very depressed and miserable. Then she found the solution for her body, lost all of her weight and currently looks and feels great! Oralia is also familiar with anti-inflammatory eating styles and has gone through several cleanses/fasts/detoxes. She now blissfully brings all of her experience and knowledge to her clients.
Here's what her clients are saying about her:
I recently completed Oralia's 31 day program & it was Nutrilicious! I discovered that what I eat affects how I sleep. I'm sleeping so much better—sleep feels more restorative. Oralia helped me see food as fuel and uncover a food trigger or two. I love the support she gives throughout the program. The month went by very quickly. There are loads of tasty recipes from which to choose. It was easy to stay on the program.
Kathryn Soraiz
Oralia is truly passionate about helping other people eat and live healthy. After getting a diagnosis of Hashimoto's disease I was looking for ways to eat and cook healthier. Oralia listened to my needs and coached me through the Whole 30 program. She also did a Healthy Pantry Makeover and took me on a Grocery Store Tour so I could learn more about how to read labels and make better choices. I couldn't have done the program successfully without her coaching and cooking. Highly recommend her!
Kat Sanford
Don't miss Oralia's Free Gift at the end:
"

7 SOLUTIONS TO SUGAR CRAVINGS

"
These simple, often overlooked 7 solutions to end sugar cravings are yours,
as a thank you for your interest in our program.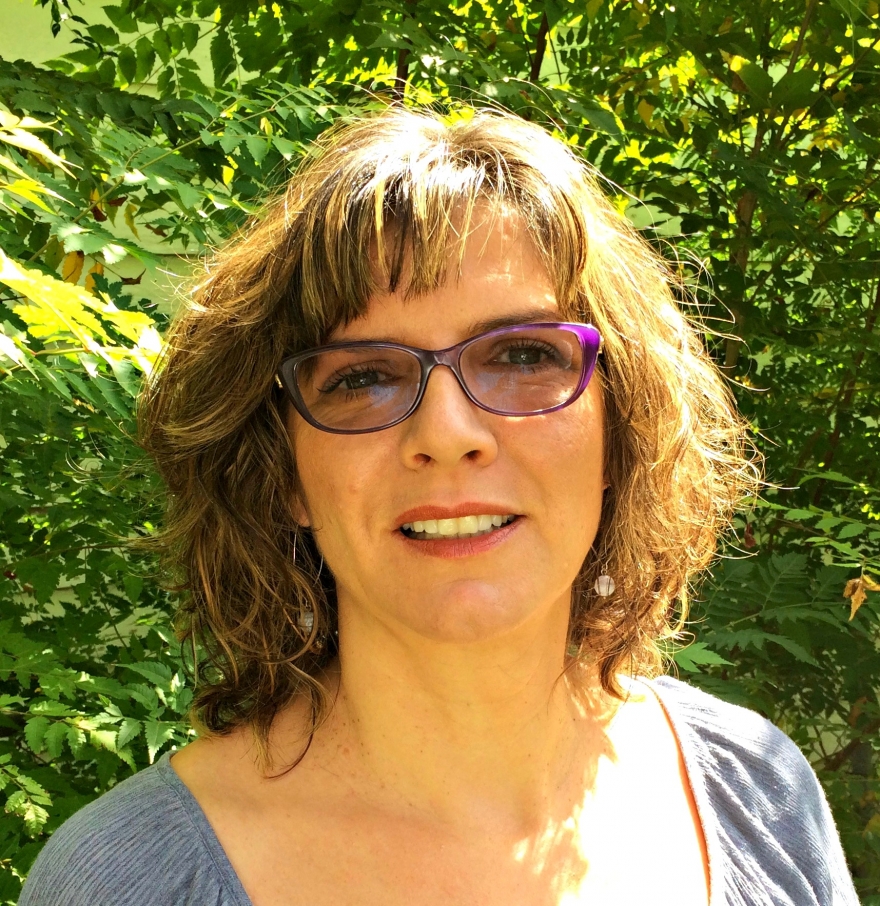 Véronique Eberhart is a Transformational Coach, an Emotional Freedom Techniques (EFT/Tapping) practitioner and a certified Health Coach.
She started her coaching career as a health coach. She quickly became puzzled by the number of clients struggling with emotional eating and money related stress. She became a Tapping Into Wealth™ expert and dived into all the ways EFT/Tapping can help her clients.
Now, she shows people on the creative and spiritual path struggling to get ahead in life how to blast all of their emotional blocks and tap into their full potential to live an amazing and rewarding life.
After working with Véronique, I have a broader understanding and appreciation of my emotional makeup... meaning I have entertained ideas I had not previously considered. One such idea is that the fragrance sensitivity has more of an emotional root rather then being purely biological. I also have hope to get to these roots, along with EFT tools to get there. I am using EFT almost daily and often multiple times daily.
Working with you has dramatically changed my life! I'm delighted to give you my testimonial as it gave me the opportunity to assess and appreciate your gifts to me.
Wendy Fisher
Over the years, I became very fearful about life. I had to be very conscientious about staying positive about life. Self-esteem began to change; I used eating as an emotional fix; lots of sugar, I stopped singing and dancing and felt trapped in a bad/dark place emotionally. I did have bouts of depression.
I came to work with Véronique after I received a 'diabetic' diagnosis in January 2016. Véronique is a very warm, loving, person. She's committed and focused. I needed someone to talk to, who would listen. She allowed it.
After working with Véronique, I feel I was given a second or a third wind for life experience. I was also motivated to find a job I enjoy, and to finally keep my sugar under control. I live my life more comfortably, and with more focus. I learned to not give in nor give up on my life, and a major miracle occurred, one of change.
Angela Moore
Get Healthy, Lose Weight is a step-by-step proven four-week
nutritional program

combined with the power of energy psychology
to fuel your body and kick the sugar habit for good!
Sign up Now
Registration is closed -Stay tuned for our reopening announcement!
The nutritional portion of the program is based on the Whole 30, enhanced by weekly coaching, menus, tips, tricks, and the personal experience of our own nutritional expert and health coach, Oralia Acosta.
This "Nutrilicious" diet is NOT calorie restrictive and NOT another low-carb trick. It uses the proven benefit of an "elimination" diet where inflammatory foods are off limits for 4 weeks, thus giving the body a chance to heal naturally and release unwanted pounds. And you needn't worry, there is plenty of delicious (or nutrilicious, as we say ;)) food to enjoy!
The mindset and emotional aspect of reclaiming energetic, vibrant health and releasing excess weight is generally not addressed in most programs. At best, one will be warned about "side effects" like mood swings, uncontrollable cravings, and be told to "suck it up."
This is not our approach at all! We choose to use the clinically proven power of energy psychology, EFT (Emotional Freedom Techniques, aka Tapping), to help you release the emotional blocks, cravings, doubts, fears, body image conflicts, and anything that thus far has prevented you from achieving success.
Through EFT, you will access the innate wisdom of the body to release stress and slash the unhealthy link to emotional eating.
Both health and EFT coaching can be used individually as healthy weight loss approaches. Together they deliver a 1-2 PUNCH to the weight loss conundrum. By combining both aspects (the "how to" and the "why"), this program gives you a real possibility to successfully get healthy and lose weight!
Do not miss out on this opportunity!
Here is what's included in the 6-week program:
√ 4 weekly group health coaching sessions - Oralia will lead you through the Nutrilicious part of the program, addressing all aspects of allowed food, food prep, food substitutions, shopping, menus, and recipes.
√ 4 weekly group emotional eating coaching sessions - Véronique will lead you through various processes to release blocks, limiting beliefs, cravings, the mind chatter and much more. Expect the unexpected and get ready for a real life-changing experience!
√ 2 weekly joint coaching sessions - During those 2 weeks, Oralia and Véronique will help you reintroduce foods. We will set you up for lasting results long after the program is over.
√ A recording of all 10 sessions so you can listen at your leisure, because you will want to listen to them again!
√ 24/7 access to a private FB group where you can post your questions and comments. Coaches Oralia and Véronique will reply and post recipes and additional material to facilitate your success.
Plus these Awesome Bonuses:
√ 1 private session (60 minutes) with Oralia to facilitate your journey further and help you move beyond this program (a $197 value).
√ 1 private session (60 minutes) with Véronique to dive deeper and further facilitate your journey (a $197 value).

During this 6 week program you will:
Gain energy

Eliminate cravings

Beat the afternoon slump

Crush brain fog

Lower stress

Brighten your mood

Release weight
Seriously, this program is intentionally designed to create inevitable success!
So, you may ask yourself now: what is my investment for all of this?
Typically the value for such a program would be way over $2000!
(We offer live coaching, any programs are pre-recorded, not ours! You will be coached by two coaches experts in there field, and we will facilitate real live shifts and changes in your relationship with food and your body.)
BUT: Get Healthy, Lose Weight is only $997!
Get Healthy, Lose Weight starts January 26th at 6:30pm CST.
All sessions will be online and recorded,
so you can listen or re-listen anytime, anywhere.
Early Bird Bonus! Sign up before January 25, and you'll receive:
√ Veronique's Amazing Clarity Session: Start the program on the right foot. In this 1 hour private session, we'll dive deep into your relationship with your food. You will know exactly what has kept you stuck for so long and what to do moving forward. Value: $197- FREE for YOU!
√ Oralia's awesome Grocery Store Guide: Don't be lost in your grocery store anymore. Learn all the tricks to healthy and efficient grocery shopping. Value: $97 -FREE for YOU
Registration is closed -Stay tuned for our reopening announcement!
To Receive Your Thank You Gift
Oralia's
"

7 SOLUTIONS TO SUGAR CRAVINGS,

"
please fill the form below:
BE AWESOME! LOVE YOUR BODY AND LIVE A JOYOUS LIFE !
For questions or comments, please contact us via email, phone or Facebook.