EFT/Tapping for an Unshakable Success Mindset
EFT/Tapping for an Unshakable Success Mindset

is a

monthly

free MeetUp in Houston, Texas.
This group is for anyone who wants to build an unshakable success mindset using the power of Emotional Freedom Techniques/Tapping.
Did you know that EFT/Tapping has been clinically proven to reduce PTSD by more than 60% in a Veteran research group? Traditional modalities don't get anywhere near this result.
I use this amazing modality in my practice to get my clients unstuck in their professional and personal life, so they can reach their full potential and be successful.
You also can get rid of your fears of failure, of success, of public speaking, of flying, of stepping up... you can get rid of what is holding you back.
You can stop feeling that you are somehow not enough and start having faith and confidence in yourself.
This MeetUp group gives you the opportunity to learn and experience this amazing technique for free, and to build a strong, unshakable success mindset.
Come as you are, bring something to write if you're a note taker. I will give the basics of EFT. People are then encourage to share as much or as little of what is holding them back, or what is stressing them up. Then, all together, we tap our worries away. Most people have an instant feeling of relaxation and lightness.
Coffee is on the house!
Register on Meetup: EFT/Tapping for an Unshakable Success Mindset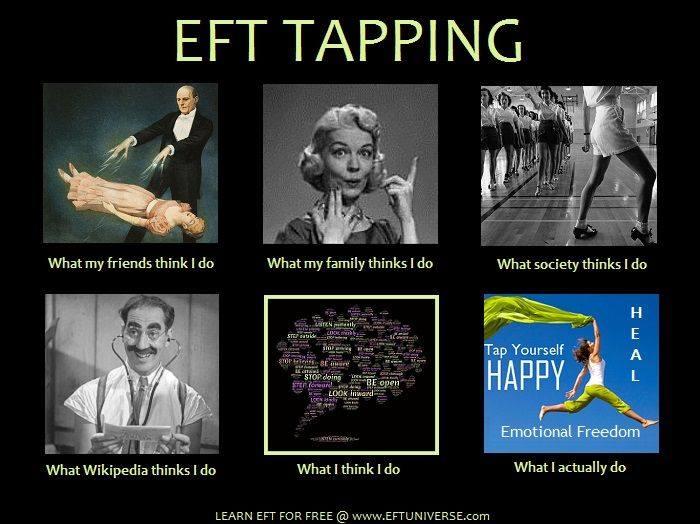 I spent a few sessions with Veronique doing EFT right after we lost our home during hurricane Harvey. The results were and to this day have been amazingly unbelievable. I feel so much calmer and have accepted the fact earlier than I thought I would.
I recommend anyone who has been dealing with a mind-bugging problem, chronic or an acute to see her. She is a gem.
Hanieh Hosseini